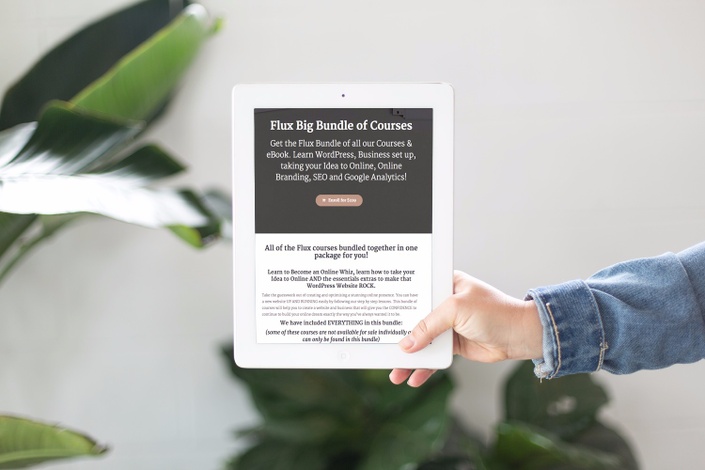 Flux Big Bundle of Courses
Get the Flux Bundle of all our Courses. Learn WordPress, Business set up, Idea to Online, Online Branding, SEO and Google Analytics!
All of the Flux courses bundled together in one package for you!

Learn to Become an Online Whiz, learn how to take your Idea to Online AND the essentials extras to make that WordPress Website ROCK.
Take the guesswork out of creating and optimising a stunning online presence. You can have a new website UP AND RUNNING easily by following our step by step lessons. This bundle of courses will help you to create a website and business that will give you the CONFIDENCE to continue to build your online dream exactly the way you've always wanted it to be.
We have included EVERYTHING in this bundle:
(5 of these courses are not available for sale individually and can only be found in this bundle)

How to create your website using WordPress

How to use the Salient and Bridge WordPress themes

How to register your domain name

How to set up your website hosting

How to officially set up your business in Australia

Online branding foundations

The basics of SEO to start getting more 'Google Love'

How to take your Idea to Online (eBook)

How to track your site using Google Analytics

How to work with WordPress on an ongoing basis

You will be a Online Business Whiz in no time!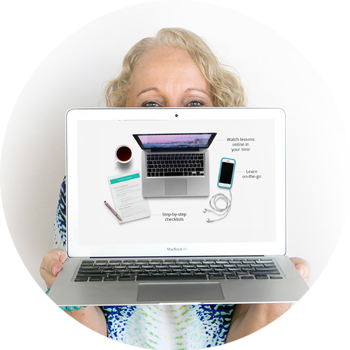 "I love my Flux Digital courses.
The lessons are clear, easy to follow and understand. Paula does a wonderful job guiding you through the tutorials. I also love the extra resources like checklists! Thanks Flux!"

THIS BUNDLE IS FOR YOU IF:
You are an entrepreneur, small business owner, aspiring blogger or someone with a business idea that needs a website

You want to create your own dream website and kick arse online presence yourself

You are already a WordPress Website owner and you would love to learn how to master the WordPress platform

You are a willing learner and want to have a beautiful website as a result of your time and effort

You want to get an introductory understanding of SEO and how to do the basics on your site

You want to create your own website or business from scratch (without the hefty price tag)

You want to learn how to joosh up your existing website with a new theme, look and design
Sound good? Feel free to share!
Courses Included with Purchase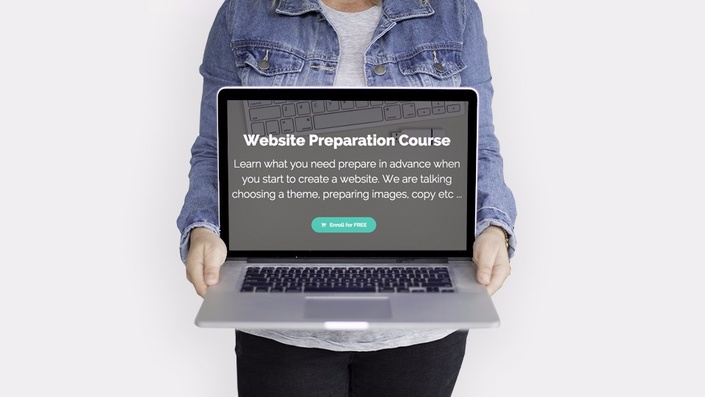 Website Preparation Course
Learn what you need prepare in advance when you want to create a website. Like choosing a theme, preparing images, website copy etc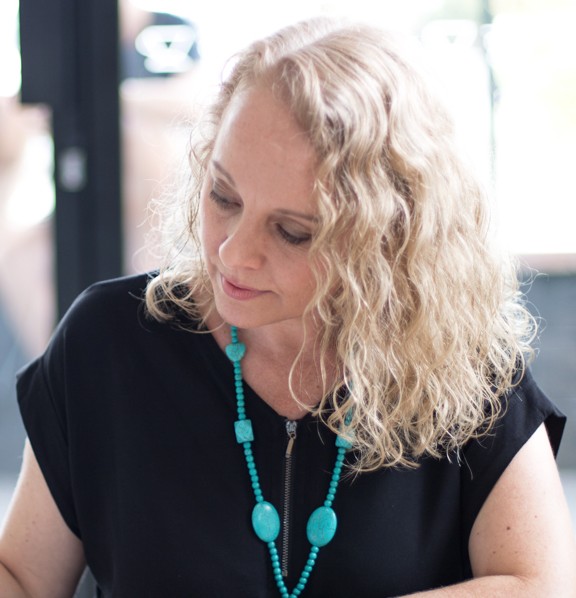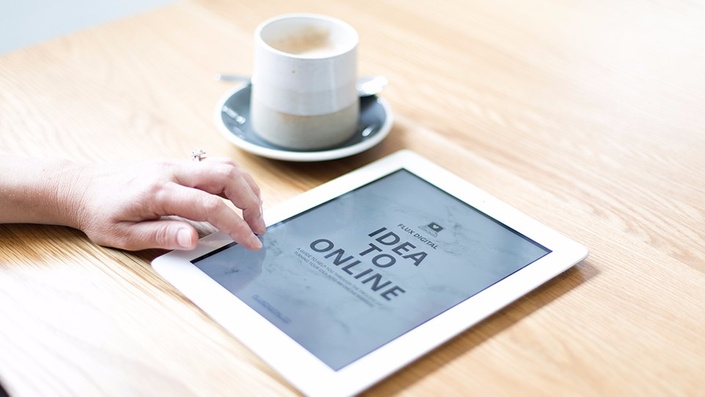 Idea to Online eBook
Learn the steps of how to take your IDEA, clarify it, understand how to make money with it and then create your own ONLINE business.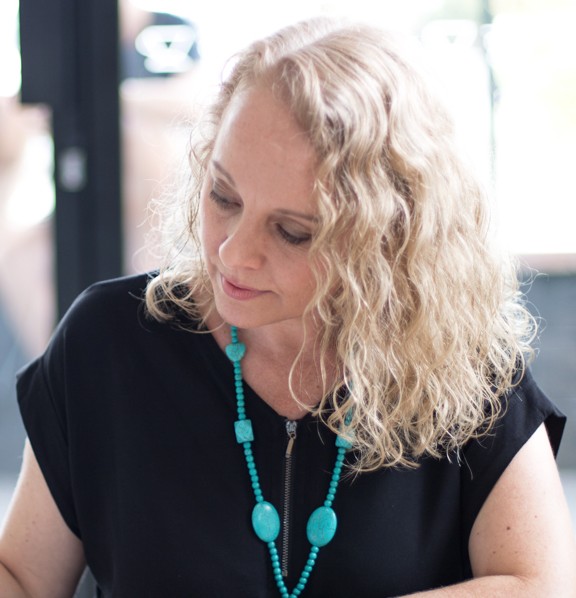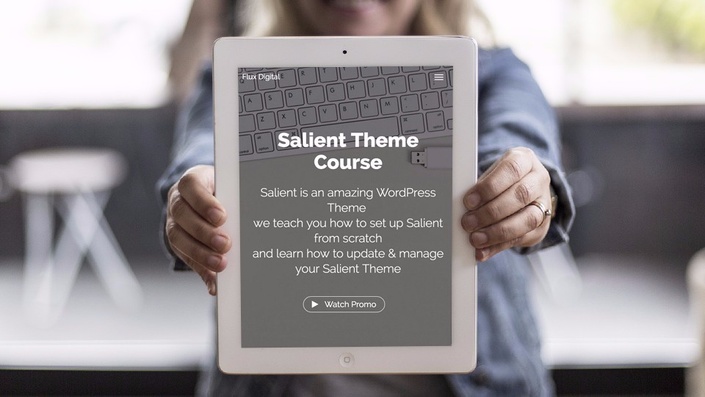 Create a Sensational Website with the Salient Theme
Salient is an amazing WordPress Theme
we teach you how to set up Salient from scratch
and learn how to update & manage your Salient Theme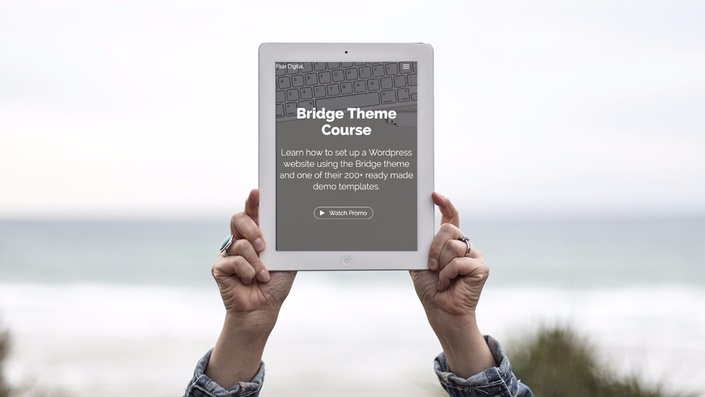 Create a Beautiful Website with the Bridge Theme
Learn how to set up a Wordpress website using the Bridge theme with one of their 200+ ready made demo templates.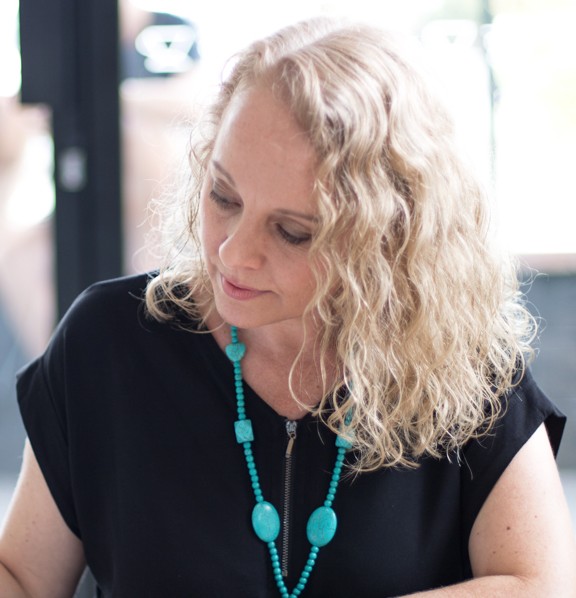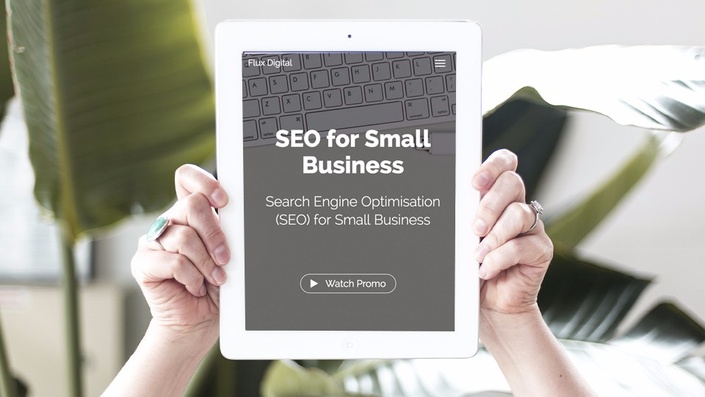 SEO Foundations
Want some 'Google Lovin' for your Business Website?
Search Engine Optimisation (SEO) is the answer & we provide you with the steps!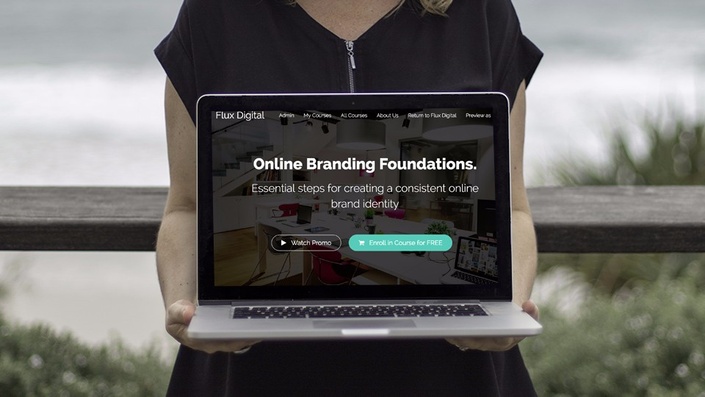 Online Branding Foundations.
Essential steps for creating a consistent online brand identity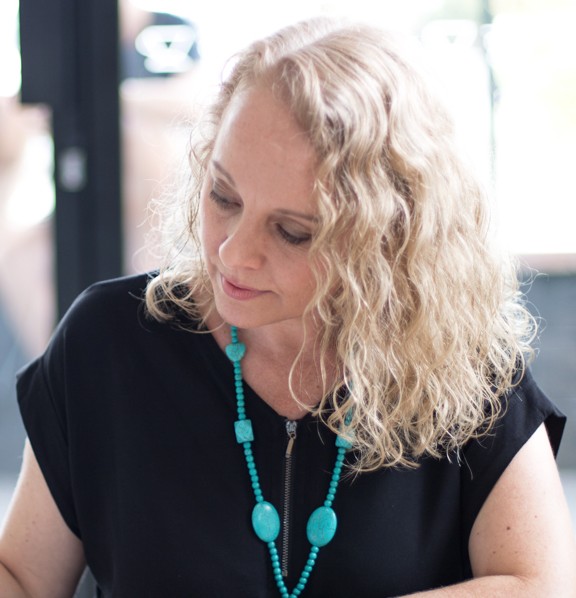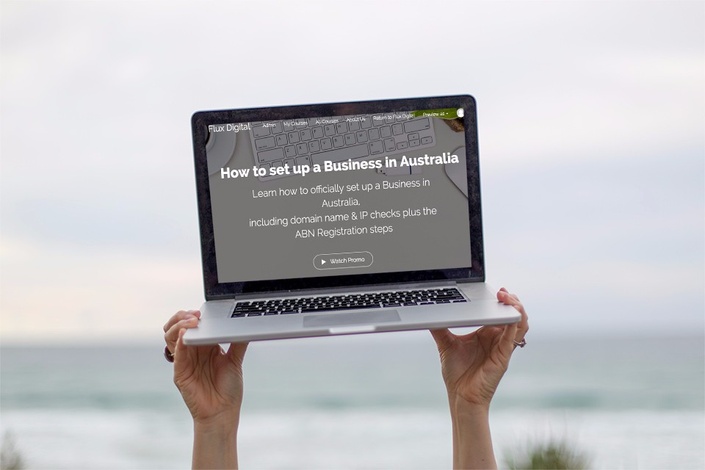 Business Setup Foundations
Learn how to officially set up a Business in Australia, including domain name & IP checks plus the ABN Registration steps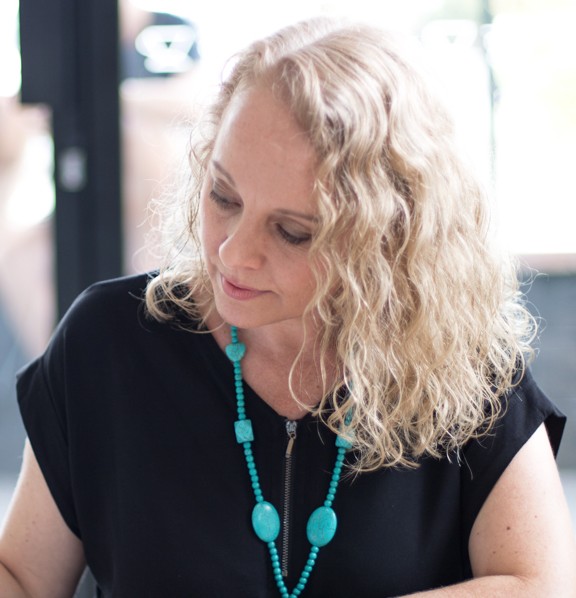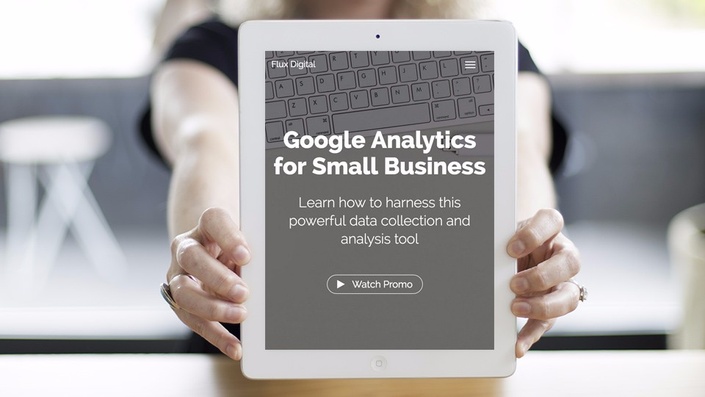 Google Analytics Foundations
Learn how to harness this powerful data collection and analysis tool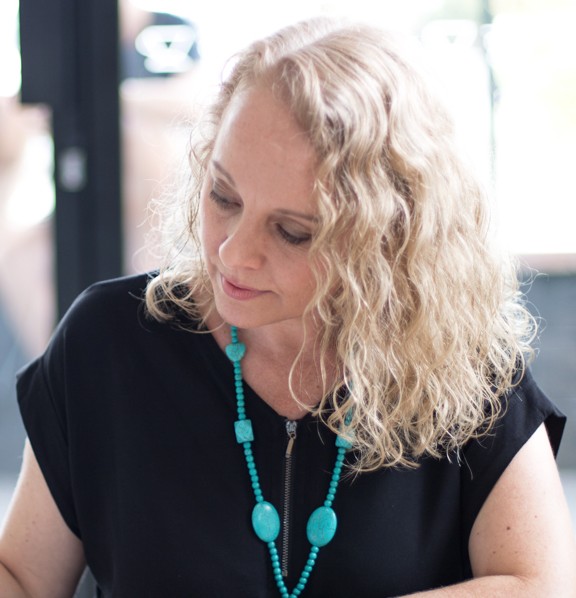 Original Price: $515
When you complete this course you will be able to:
Set up a business and website from scratch

Understand how to take an idea and make a business out of it
Manage, maintain and update WordPress like a boss
Be able to track your site's performance and understand it's visitor behavior through Google Analytics

Know your target market, define your persona and create a kick arse elevator pitch

Have a beautiful online presence that you are proud of that will promote you 24/7
Your Instructor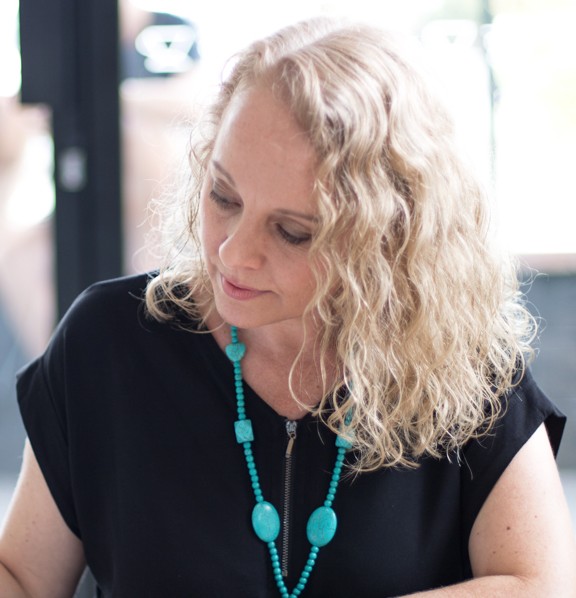 Hi there, I love everything 'online' and have been addicted ever since I created my first website, which was a foodie blog, back in 2009. I then made my passion 'official' and worked as an account manager and marketing manager at a leading Digital Marketing Agency for several years learning from the best in the industry. Since then I started my own business and have launched lots of websites and worked on many online business projects as a freelancer. Being a small business owner and previously in the start-up position myself, my passion now lies in helping others to navigate the daunting task of creating an online business and successful website presence.

Can you relate to any of these?
#1 Fear of Technology
We are certain you have what it takes to learn the tech needed to create or update a WordPress website. We are self-taught ourselves and know what it feels like to be unsure about technology. That's why these courses were created, we will hold your hand through the technical bits, all you need to do is watch the videos, pause as you go along to implement the step-by-step instructions. This way the 'tech' side of things will not get in your way.
#2 Not Having Enough Time to Implement Something New
You don't need more time to make your business look and function better online. You just need the confidence and the right program that will empower you to take your online presence into your own hands. If you genuinely do not have the time, the trade off is that you can pay someone to build or update your website for you but it will cost you a lot more as you are paying for someone else's time and expertise, we are offering to teach you how to build a website worth a few thousand dollars for a few hundred and you get all our other courses in the bundle as well! So how much time do you have really?
#3 Feeling Intimidated by WordPress
We have lost count of the number of people who have said they logged into the back end of their WordPress website and logged out again because they were too intimidated and confused by it. It's up there with #1 but in this case someone else built your website for you, handed it over, and now you don't know what the hell to do with it. The Working with WordPress module in this program is the saviour you have been looking for. We teach you how to update your pages, posts, images, widgets, plugins and all those other funny named elements of your website.
#4 Fear of "Fluxing" The Whole Thing Up!
Are you afraid of the big "what if" … What if I update my website and I lose the whole thing … What if I go to update a page and I mess up the layout … What if I end up making it worse than it already is? Like little red riding hood, you can now stand up to those big bad what if's because we show you that there is nothing to fear. We teach you to implement backup strategies so that if you do accidentally "Flux" things up, with one click of a button you can restore your site to new.
#5 Not Feeling Ready
Do you have a business, a product to sell or an idea for an online
business? Then you are ready to create your own website (or joosh up your old one). A striking and functional website is no longer a luxury or a 'maybe someday' kind of thing. It is not beyond your capability and if you have read this far you are serious about creating an online presence that will kick arse in this highlight competitive environment.

No more excuses. Let's do this!
Frequently Asked Questions
When does the course start and finish?
The course starts now and you will get a full 12 months access to it! It is a completely self-paced online course - you decide when you start and when you finish within the 12 months. You can even do it in your pajamas ... no one will know :)
What if I have a question or get stuck during the course?
We are always here to help with any questions you have. You can leave a comment inside the course and we will get back to you. Or you can also come on over to our exclusive Flux Facebook Group and ask questions, plus connect with others doing Flux courses. It's where all the latest updates, free training, conversations and happenings at Flux will take place: https://www.facebook.com/groups/FluxDigital/
What if I am unhappy with the course?
We would never want you to be unhappy! If you are unsatisfied with your course purchase, please contact us in the first 14 days to let us know why you are unhappy and we will give you a full refund.